Money is being used regularly for artwork all over the medium map. Sometimes it is just the design, which is adapted from global currency and used as a pattern. But the more dynamic pieces use actual cash in the artwork itself, such as in collages or statuary.
There are a lot of examples of this type of 3D money artwork. But these ones are really special, and you will be sure to appreciate the time, energy and creativity that went into making them.
They were made by artist Won Park, who can be found on DeviantArt. His entire gallery is like Geek Mecca, and so worth a look. Be sure to also check out his amazing costumes, such as his life-size Transformer suits.
1. Camera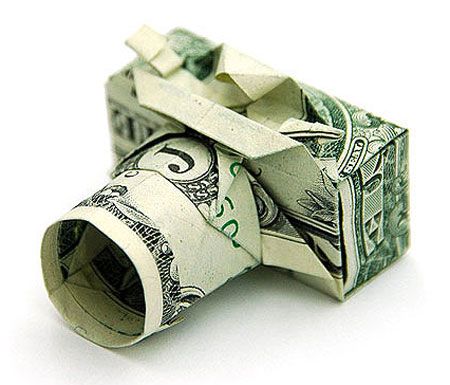 I always find it funny when people take pictures of cameras. I guess there is just something a bit ironic about it, like typing "Google" into Google. This origami camera is really cool, and I can't help but be taken with the smooth lines of the base, and the perfect tube of the lens. There is even a button to take the shot.
2. Spider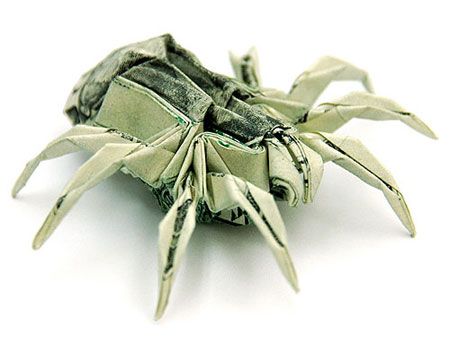 This is one of Won Park's most elaborate and detailed pieces. The many folds really bring the spider to life, and there is something really creepy about the creases at the top that seem a genuine part of the body. It actually looks like the thing is about to start moving, so arachnophobia sufferers beware.
3. Dragon
Fantasy lovers will enjoy this one. The money has been folded into a cute little dragon, complete with an open mouse and a scaled tail. The crest of horns on his head are really interesting, and seem like they probably took a lot of work to get right.
4. Godzilla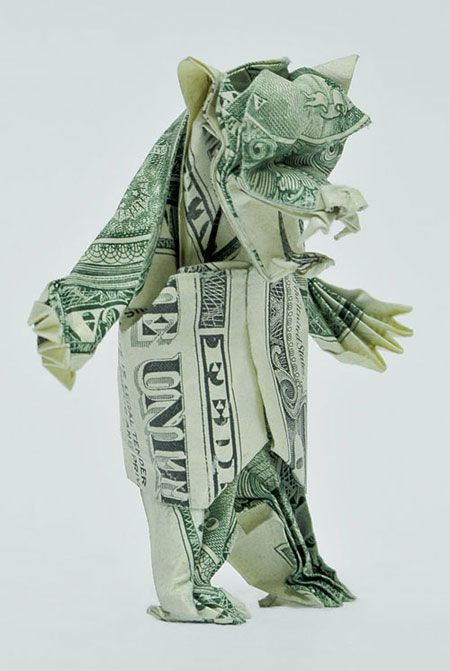 Run from Godzilla! This one is hilarious. I am not completely sure if it is supposed to be Godzilla, but that is what it looked like to me. Only a cuter, more snuggly one. Is that weird? Probably. The swirl of the dollar bills as eyes was a really nice touch.
5. X-Wing Fighter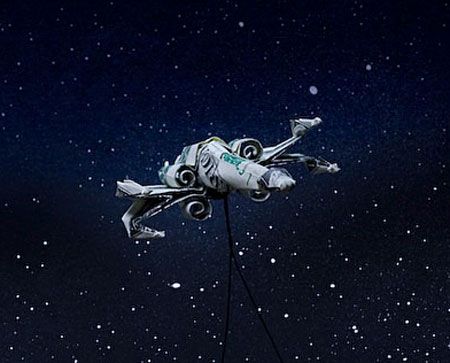 Every Star Wars fan on the planet is going to wish he sold these. The X-Wing is an iconic symbol of classic science fiction, and he did a number of them, including them one. He even created scenes using multiple ships against the same backdrop, to signal a chase, as well as the Millenium Falcon.
Do you know of any good 3D money artworks? Let us know in the comments, and be sure to provide a link.
Jessy is a creative writer for Dobovo, the free resource for travellers providing the free access to affordable Kiev apartments for budget traveling.